When Raffles first opened its doors, guests couldn't rely on modern transit to cross the rough terrain on their journey to the hotel. Instead, they came by elephant. And thus the legend of the Elephant Bar was born.
This is Siem Reap's most celebrated bar. A striking alternative to the bars on Pub Street, the Elephant Bar is all about old-worldly elegance and sophistication. The sipping cabinet contains the largest collection of whiskies and bourbons in Cambodia, to be enjoyed while contemplating the lithographic prints of ancient Angkor and Cambodian life on the walls.
No visit to Angkor Wat would be complete without stopping by the Elephant Bar to taste our signature cocktail, the Airavata – a sublime blend of rum, coconut, passion fruit, lime juice, crème de banane and pineapple juice named in honour of the great white elephant, carrier of Indra and master of the clouds. So come raise a glass to the ten-tusked elephant god with us, and cast good omens over your stay in Siem Reap.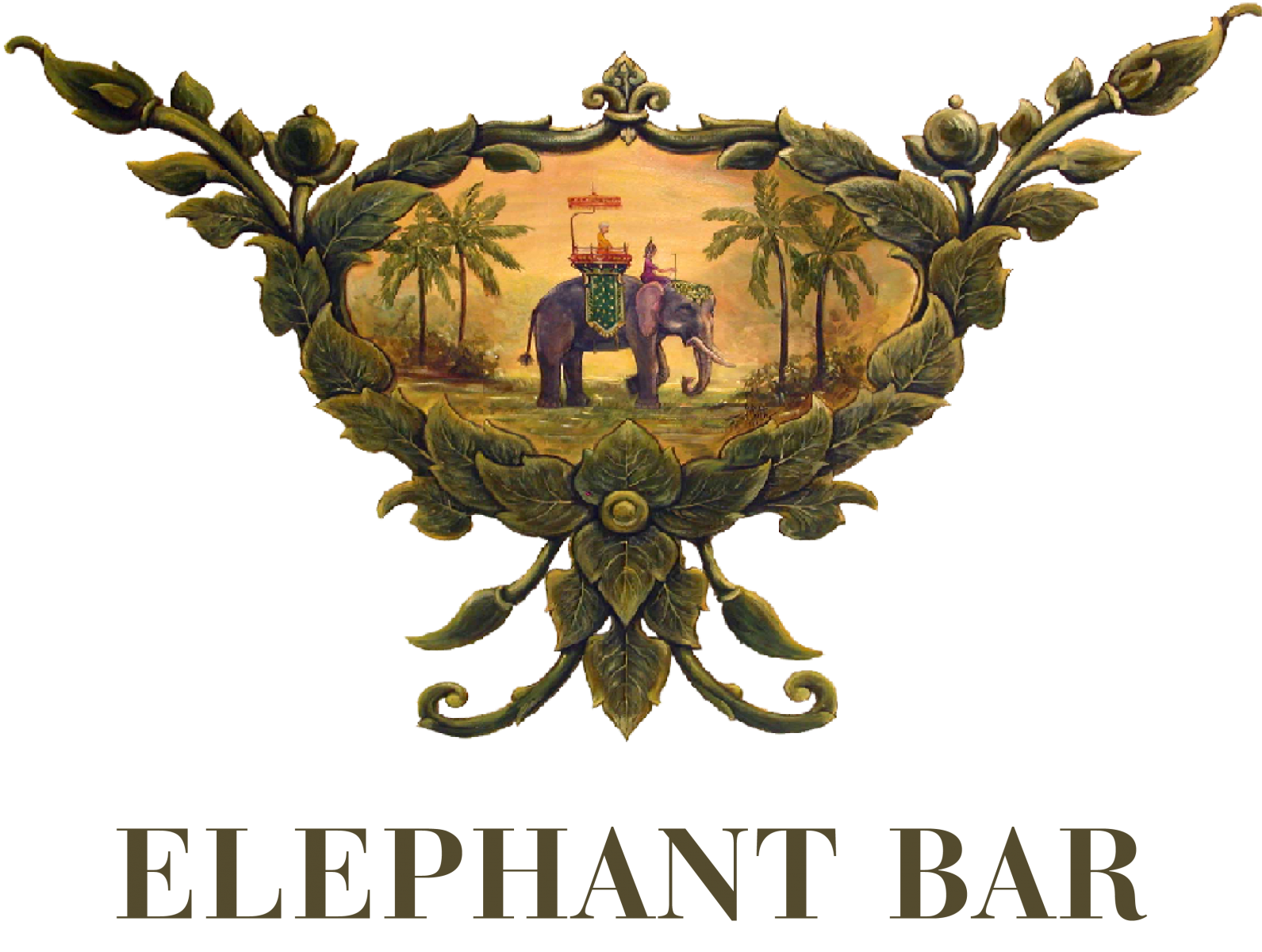 Opening hours
Monday – Sunday
4:00 PM – 12:00 Midnight
Live Entertainment
9:30 PM – 10:00 PM (Tuesday – Sunday)
Happy Hour
4:00 PM – 6:00 PM (Daily)
Cuisine
Drinks, Tapas and snacks
Address
Grand Lobby, Raffles Grand Hotel d'Angkor
1 Vithei Charles de Gaulle, Khum Svay Dangkum
(Located at the Heritage Building, accessible via the main hotel entrance)
Dress Code
Smart Casual
Gentlemen are encouraged to wear collared shirts and trousers with appropriate footwear and dress shorts will be allowed during lunch. Ladies may be dressed in dresses, skirts or trousers with appropriate footwear. Slip-ons and flip-flops are not permitted.
Book a table
Contact us
+85563963888
dining.grandhotel@raffles.com